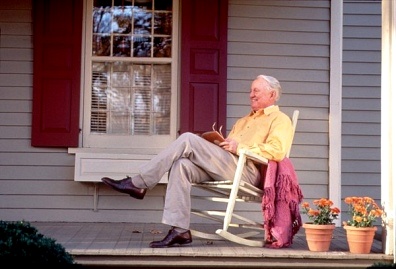 Growing old in your home has become a dream for many Americans. With the Baby Boomers creeping past retirement age, lots of people are looking for ways they or their parents can modify their homes in order to grow older there.
Aging at home has countless advantages. People feel comfortable in the houses where they raised their families. They may feel scared of moving to a place where they won't know other people. A home may hold treasured memories of spouses who have passed away. It can also offer comforting familiarity to someone entering the early stages of memory loss.
Aging in place does require some advanced planning. When you take steps such as installing a home dumbwaiter or a home elevator, it can become less daunting.
7 Aging in Place Home Improvement Ideas
Set up your home to anticipate issues you or your loved one may face while growing older. Installing new appliances and removing items that lack long-term practicality will make aging in place much easier. We recommend the following seven home improvement ideas to transform your house.
1. Place Grab Bars
Many older adults develop mobility issues. Installing grab bars in parts of the house that pose the highest risk to low-mobility individuals can reduce the chances of an accident. Grab bars are metal bars attached to the wall, strategically positioned in places where you might need extra support. You may want to install grab bars:
On either side of the toilet
In the shower
Next to your bed
Make sure to use sturdy grab bars that can support the weight of whoever will use them. Most grab bars can hold up to 250 pounds. If you need something with more capacity, you may have to look into specially made bars.
Anyone can install grab bars, though it does demand a precise approach. The bars should be at the right height for the person they're meant to help, so ask that person to remain nearby when you install so that you can take measurements. Screw the bars into wall studs so that they won't pop out.
2. Use Outdoor Ramps or a Wheelchair Lift
Many homes require you to climb at least one or two stairs to get to the front door. As you age, this process becomes more difficult, and not just for people in wheelchairs. Older adults may struggle with their balance, which makes navigating stairs difficult. You have two choices to address this problem:
Outdoor ramp: If you do not currently use a wheelchair, this installation may be your best option, as you can still navigate an outdoor ramp if you do get a wheelchair later. Unless you have experience with carpentry or contracting, you'll likely need to employ a contractor to get this work done.
Wheelchair lift: A residential wheelchair lift works like the one you would install in a van. It raises and lowers a wheelchair so that you can get from the ground to the porch and wheel yourself in the door. This solution requires professional installation.
3. Install a Home Elevator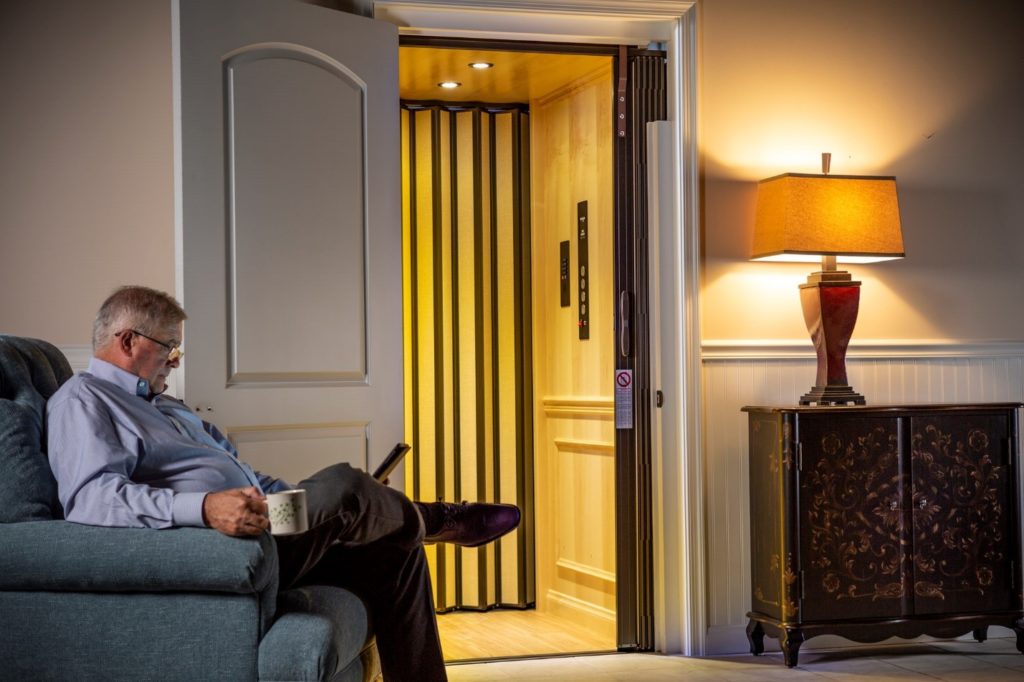 As you age, navigating stairs becomes more difficult. Many older adults who do not require the use of a wheelchair may still suffer from balance issues. Diabetes and other conditions common among older adults can impair feet and legs, which makes stair usage more difficult. If you have a multi-story home, consider installing a home elevator.
Home elevators offer a practical, affordable solution to being unable to go up or down stairs. An elevator installed with your customized options will allow you to stay in your home for a longer time and alleviate worries about falling down the stairs or being unable to get down from a higher floor. When you get your elevator installed, look for these features:
Handrails inside the cab
Simple and intuitive operating panel
LED ceiling lights
If you have specific design requests, you can even choose a company that will allow you to have a professional designer customize the final look of the inside of the cab. This investment will even pay off by raising the resale value of your house.
4. Change Flooring
You may love the gorgeous high-pile carpet you had installed in your living room a decade ago. But as you age, you need to adjust your flooring to meet your mobility requirements. If you use a walker, for instance, plush carpeting will impede your ability to get across the room. Those in wheelchairs may prefer no carpeting at all. You should discuss your special requirements with a flooring professional who can recommend solutions specific to your situation and home layout.
Other ideas for redoing your floors include the following:
Make flooring contrast when the height of the surface changes between rooms as a signal that it goes up or down.
Install gentle up and down ramps from each room to ease the surface transition.
Put a firm pad beneath any carpeting.
Pick a carpet that's less than a half-inch high.
For rooms without carpet, install non-glare, smooth surfaces that also resist slips.
5. Update Lighting
As you get older, your eyesight often gets worse. You may have trouble seeing objects both close and far away. Adjusting your light can assist you with this problem. You'll want more and stronger lighting. Some areas you should concentrate on include:
Task lighting: Improve the lighting where you perform tasks, such as in your garage or kitchen, to decrease the odds of hurting yourself while you work.
Stairs: Add lights on stairs to aid you with getting up and down, which becomes harder when you have balance issues or problems with feet or leg function.
Closets: If you don't have overhead lights in your closets, add them so that you can see what you're looking for.
In addition to improving your lighting, you want to make it accessible. Those who use wheelchairs may want to move light switches down. May older adults find their fine motor skills declining, so swapping out light switches for pads or dimmers may make it easier to turn lights on and off. In addition, adding more light switches, such as one on either side of a room, means you won't have to cross over a room just to turn out a light.
6. Incorporate a Home Dumbwaiter
Carrying groceries up your stairs becomes more challenging as you age. You could hurt a hip or end up in the hospital if you fall on the stairs while trying to bring food from your car to your kitchen. Installing a home dumbwaiter will give you a new way to complete this task. Dumbwaiters are essentially small elevators that you can send from floor to floor carrying inanimate objects. You can get them with automated controls and to match your home interior to make floor-to-floor transportation a breeze.
7. Install Arthritis-Friendly Knobs
Many individuals over the age of 65 suffer from arthritis, which can make it difficult to grasp things in their hands. Arthritis-friendly knobs have levels you only have to push down to enter. Replace knobs throughout the home, including ones for closets and front doors.
These changes to your home will make aging in place much easier. Do you need assistance with a home elevator or dumbwaiter installation? If so, contact us to set up an appointment, or find a dealer near you.
Latest posts by Cliff Warner
(see all)