Home Elevators from Inclinator
Inclinator delivers with the safest, most reliable residential elevators in the industry, custom-designed to fit unique spaces with an advanced degree of precision. We brought the first elevators to homes across the United States and have served customers like you for over 95 years. Today, we can provide an American-built elevator to your home that you'll take pride in for years to come.
When you order an Inclinator elevator for your home, we will ensure it meets your preferences. A home elevator offers many conveniences and can also increase your home's value. If you need to sell your house in the future, you'll open it up to a larger market that includes people with mobility needs.
Every Inclinator home elevator is skillfully crafted and finished one-at-a-time, making customization easy and worry-free. Elevators for homes are a sound investment, as the increase in your home's value often exceeds the cost of adding a home elevator. Plus, when it's time to sell your home, having a home elevator means you'll sell it to a much larger market! You can create a more flexible and mobile future for yourself through your investment in an Inclinator Elevette®. Discover why our customers consider it the most reliable, safe and customizable elevator on the market.
Invest in Inclinator's Elevette® - the most customizable and reliable home elevator on the market today!
Step into the future with more flexibility, ease and mobility than you ever thought possible!
Homeowners appreciate Inclinator's beauty and reliable performance.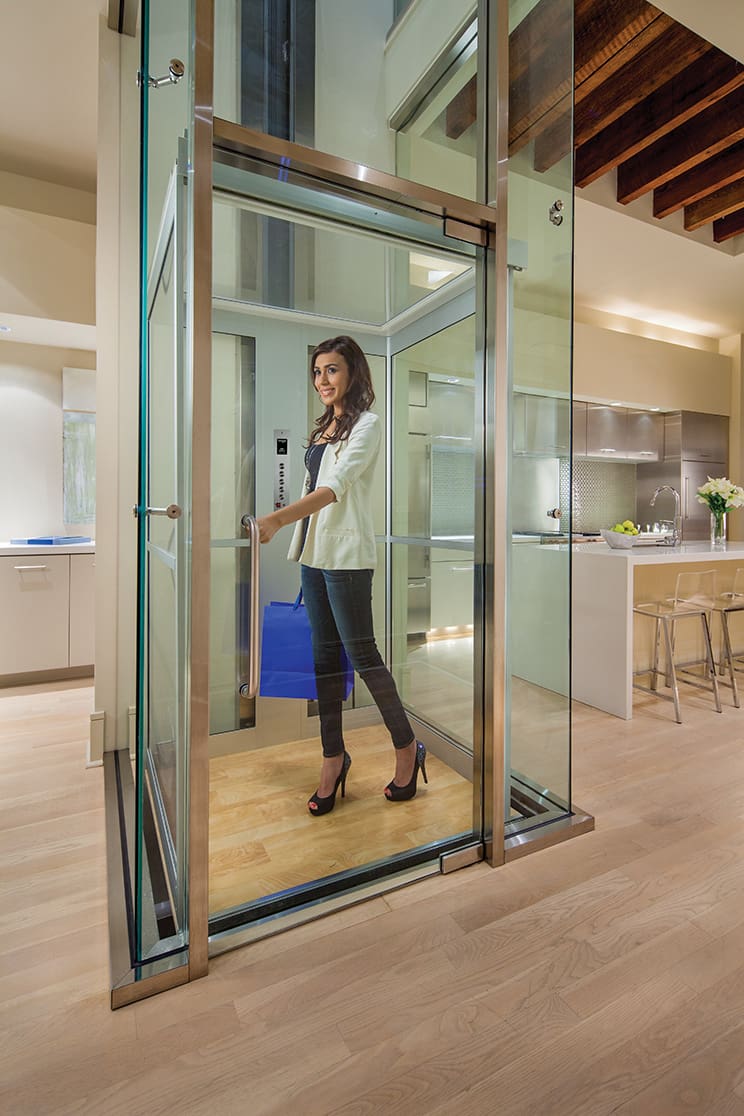 Architects
love the nearly endless design possibilities.