The Inclinator Serenity Series

Redefining the Vertical Platform Lift
The Peace of Mind You Deserve. Return to truly living in the home you love with the Inclinator Serenity vertical platform lift (VPL) - the industry's safest and most dependable home access solution. The Serenity line of lifts best serves the needs of those with limited mobility, featuring state-of-the-art technology for maximum comfort and style.
Featuring a stylish polycarbonate design, the Serenity series of vertical platform lifts is designed stronger but with less restrictive walls, literally opening your home to you once more. While most lifts in the market feature claustrophobic , enclosed designs, the Inclinator Serenity is all about freedom.
Benefits
Safe, dependable, and durable
Modern styling
Affordable
Quick installation
Versatile lift heights
Multiple configurations for easy entry / exit
Three-year warranty
750-pound lift capacity
Available in AC or DC to meet your needs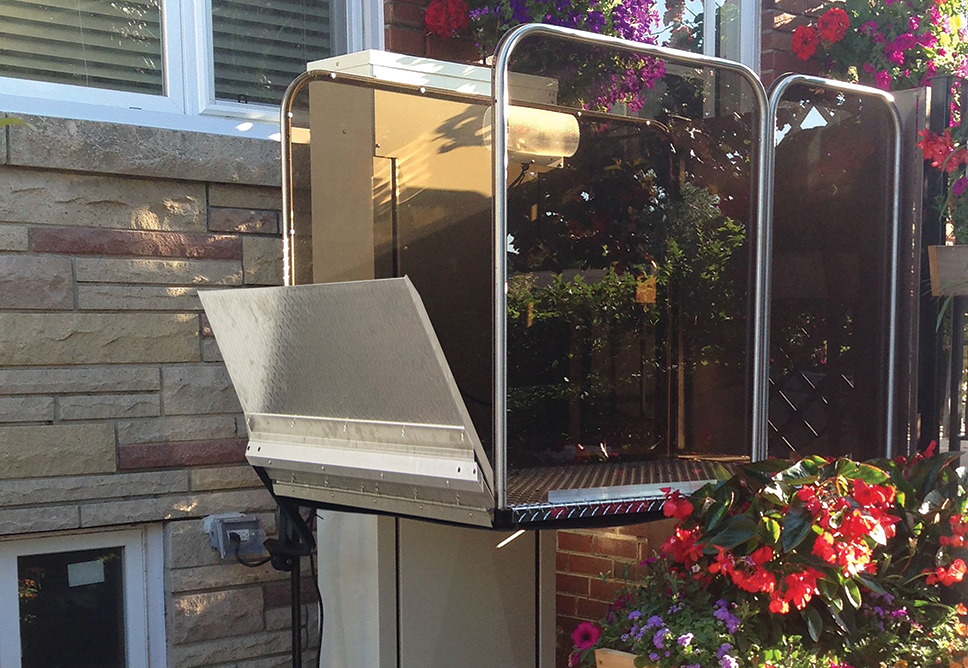 How May We Help You?
The Pioneer in Residential Accessibility.
It all started in 1923 when C.C. Crispen visited an ailing neighbor who was confined to an upstairs bed. In a few short days he developed the world's first inclined stairway elevator: the "Inclin-ator." Inclinator's origin of caring for those with limited mobility continues to be our guiding principle nearly a century later.