Jennifer Jeffcoat
Accounting and IT Manager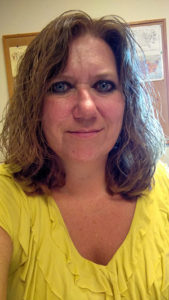 Jennifer Jeffcoat has joined the Inclinator Company of America team as Accounting and IT Manager to help lead the company through a major system reimplementation and to manage the company's accounting practices. Jennifer comes with a wealth of accounting, management, and IT experience over a variety of industries, having spent the last three years at a steel mold manufacturer, where Jennifer was instrumental in leading several cost savings initiatives, improving employee morale and performance, and implementing valuable process improvements.
Jennifer joins Inclinator as the company continues to grow and expand in the market. Jennifer's position will play a key role in helping the company to improve its services to customers. Jennifer had led several successful complete system conversions throughout her career, and is excited to be on board with Inclinator to lead this newest challenge. Jennifer says "I am excited to start a new challenge with Inclinator Company of America and look forward to working with the team to further develop our product; providing leading-edge technology and quality products, support, parts, and services to our customers. I am fortunate to be joining a company that is such a great leader in the industry."
A lifelong resident of Pennsylvania, Jennifer resides with her family near Gettysburg. She obtained her Bachelor's Degree in Accounting in 2010 and most recently completed her MBA with Accounting in 2014.