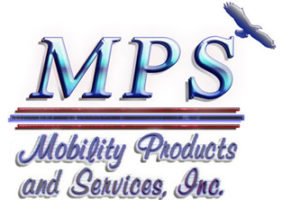 About MOBILITY PRODUCTS
Mobility Products & Services, Inc.
Mobility Products & Services of Virginia has helped people with mobility lifts across Virginia & North Carolina for over 40 years. We have installed thousands of stair lifts, residential elevators, wheelchair lifts, dumbwaiters, pool lifts, wheelchair ramps, and many other mobility products.
About Mobility Products & Services
Mobility Products and Services of Virginia (MPS VA) began in Virginia Beach, Virginia and was incorporated in 1978. The original name was "Handicap Services" and the original president was Fred Chiselbrook, who sold the company to Bob Pfeiffer in 1986. Bob obtained his Class "A" contractors license from the Commonwealth of Virginia shortly thereafter. Fred served as a consultant for two years to ensure a smooth transition while Bob began running the company. Mobility Products & Services currently operates as an Inclinator dealer and serves a large portion of Virginia, as well as Northern & Eastern North Carolina.
Products and Services
Mobility Products & Services can install, repair and maintain Inclinator Company of America® products from residential elevators to dumbwaiters that allow you to go between floors or transport items between floors quickly and safely. Inclinator aims to enable you to live in the home you love with a sense of safety and ease. Through our dealers, including MPS VA, we offer state-of-the-art technology in the form of elevators, dumbwaiters and more.
We Emphasize Quality, Safety, & Reliability
Because of our extensive industry experience, we are able to ensure safe practices for our employees and customers. When you buy an Inclinator elevator, you receive additional safety features like code-compliant safety gates, cab monitoring and emergency battery-powered cab lowering. These features will ensure your product is long-lasting and requires less maintenance and fewer repairs.
Contact Mobility Products & Services for Custom Elevator Solutions
Mobility Products & Services is located at 707 Mt. Vernon Ave in Portsmouth, VA. For more information or to request a free consultation, give them a call at (757) 399 – 4997.

MOBILITY PRODUCTS
707 MOUNT VERNON AVENUE,
PORTSMOUTH, VA 23707
Sales Representative:
AARON RYAN
aaron.ryan@inclinator.com
717-743-5596
Contact MOBILITY PRODUCTS