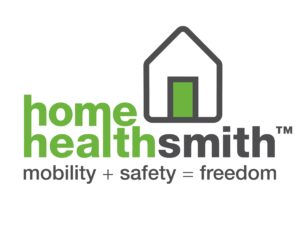 About HOME HEALTHSMITH LLC
Home Healthsmith, LLC
Home Healthsmith, LLC is your headquarters for home mobility equipment in Rhode Island, southeastern Connecticut and portions of Cape Cod and the South Shore of Massachusetts. Home Healthsmith features safe, reliable residential elevators from Inclinator Company of America®, the nation's most trusted elevator company. As the winner of Inclinator's Top #10 Dealer of the Year in 2017, you can count on Home Healthsmith for all your repair and service needs.
About Home Healthsmith
The company is a family-owned business that's been serving Southern New England for more than 40 years. Home Healthsmith strives to make a difference in the lives of their clients by offering high-quality mobility equipment backed by excellent customer service. The people at Home Healthsmith believe in the value of honesty, integrity and respect. You'll hear "please" and "thank you" a lot during your interactions with the Home Healthsmith team.
Product and Service Offerings
The Home Healthsmith product selection includes Inclinator home elevators that fit into any space and provide maximum flexibility, ease and mobility. Inclinator manufactures each elevator one at a time to deliver a customized mobility solution. Home Healthsmith can provide expert installation, repair and maintenance service for any Inclinator product they sell.
Reliable, Safe Home Mobility Solution
When you purchase an Inclinator elevator from Home Healthsmith, you'll get a product that features exceptional craftsmanship and a host of safety features. With almost four decades of experience, you can be assured we can fulfill your needs. You can use Inclinator solutions in your home with complete confidence.
Contact Home Healthsmith to Learn More
Home Healthsmith, LLC is located at 207 High Point Ave. in Portsmouth, RI. Give them a call at (401) 293-0415 or contact them online for more information.

HOME HEALTHSMITH LLC
207 HIGH POINT AVENUE, #2,
PORTSMOUTH, RI 02871
Sales Representative:
LINDA BOHMBACH
linda@homehealthsmith.com
855-447-6484
Contact HOME HEALTHSMITH LLC