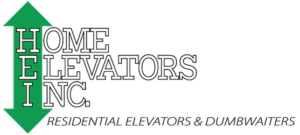 About HOME ELEVATORS, INC.
Home Elevators, Inc.
You can count on the professionals at Home Elevators, Inc. to provide the ideal mobility solution for your home in the Atlanta area. The company's extensive product portfolio includes safe, reliable residential elevators and dumbwaiters from Inclinator Company of America®. Inclinator has been producing high-quality mobility and accessibility equipment since 1923 and is one of the most respected manufacturers in the industry. You'll receive first-class product support every step of the way.
About Home Elevators, Inc.
Home Elevators, Inc. is proud to be Atlanta's oldest and most established elevator company. Over the years, the company has earned a stellar reputation for offering high-quality mobility products backed by excellent service. The team at Home Elevators, Inc. will do whatever it takes to enhance your experience and make you a satisfied customer.
Available Products and Services
The Home Elevators, Inc. product line includes Inclinator residential elevators that can make your life easier. Inclinator was the first company to provide custom-designed elevators that can fit into a space the size of a standard closet. Inclinator residential dumbwaiters make it easy to transport items between floors. The commercial dumbwaiter model helps reduce the risk of injuries in restaurants, office buildings and medical facilities.
Experience Maximum Reliability and Safety
All Inclinator products include advanced safety features to protect users from injury. Inclinator's quality craftsmanship ensures maximum reliability for years to come.
Contact Home Elevators, Inc. to Learn More
To learn more about the home mobility product and service offerings available from Home Elevators, Inc., give them a call at (770) 992-1938 Monday through Friday from 8 a.m. to 5 p.m. You can also contact them online at your convenience.

HOME ELEVATORS, INC.
9895 NORTH POND CIRCLE,
ROSWELL, GA 30076
Sales Representative:
JIM SPRIGGS JOHN SPRIGGS
jimspriggs@homeelevatorsinc.com
770-992-1938
Contact HOME ELEVATORS, INC.