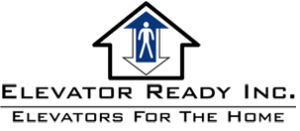 About ELEVATOR READY, INC.
Elevator Ready, Inc.
Elevator Ready, Inc. is a trusted provider of top-quality residential elevator products in Central Pennsylvania and Delaware. Elevator Ready offers an extensive line of private residence elevators, dumbwaiters and wheelchair lifts from some of the most respected manufacturers in the industry, including Inclinator Company of America®. The company also provides prompt, reliable installation, repair and maintenance service while making your safety the top priority.
About Elevator Ready
Formerly known as Inclinator Company of Central PA, Paul Chance purchased the company from Inclinator Company of America in 2007 and renamed it Elevator Ready, Inc. Chance is a former manager at Inclinator, and he and his team offer a combined 45+ years of industry experience. Due to the company's tremendous growth, Elevator Ready now has locations in Pennsylvania and Delaware. This allows the company to expand its product and service offerings to a rapidly growing customer base.
Product and Service Offerings
Elevator Ready is an authorized Inclinator dealer, enabling the company to sell and service a wide range of Inclinator products. Inclinator Machine Roomless Elevators require less square footage, which reduces construction and installation expenses. Machine Room Elevators offer the flexibility to function in a shaft or open environment.
Inclinator wheelchair lifts provide a dependable home access solution without the restrictive, claustrophobic design found in many competing models. Inclinator dumbwaiters deliver the advantages of accessibility and convenience to home and business owners.
Elevator Ready Products Provide Safety and Reliability
Every product installed by Elevator Ready meets the highest safety standards. Features such as door baffles for elevators and an ACME screw lifting mechanism in wheelchair lifts enhance the quality and reliability.
Contact Elevator Ready for More Information
Elevator Ready, Inc. operates facilities in Mechanicsburg, Pa. and Rehoboth Beach, Del. Call them toll-free at (888) 849-4377 or contact them online for more information.

ELEVATOR READY, INC.
37029 REHOBOTH AVE. EXTENDED-UNIT P,
REHOBOTH BEACH, DE 19971
Sales Representative:
PAUL CHANCE
paulc@elevatorready.com
302-360-8390
Contact ELEVATOR READY, INC.