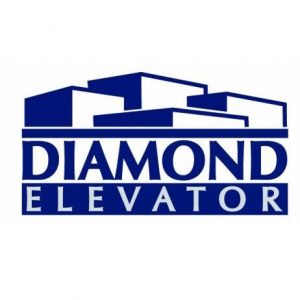 About DIAMOND ELEVATOR (LA)
Diamond Elevator Company
Diamond Elevator is an elevator company that serves Los Angeles and the surrounding areas. As California's leading residential and commercial elevator service and product provider, they aim to improve the quality of life for their customers while providing guaranteed customer satisfaction. They take pride in the strong relationships they create between customers.
About Diamond Elevator
With more than 35 years of experience in the industry, Diamond Elevator Inc. offers residential and commercial elevators and accessibility solutions. They're committed to serving customers in California and pride themselves on the quality service they deliver in a timely manner. All of the company technicians are Certified Competent Conveyance Mechanics who are factory-trained specialists.
Our Products and Services
Diamond Elevator provides major and minor repairs to and installation of products from Inclinator Company of America®. These solutions include home elevators and dumbwaiters among other accessibility systems to aid you in living safely with confidence and ease. For example, the residential elevators we offer feature an assortment of cab, drive system and gate and door options.
Providing Integrity and Quality Service
All Inclinator installations and services come with the assurance that you'll get a product built in America with exceptional craftsmanship you can depend on. You'll also have options to choose from, such as door safety guards and light curtains for added protection. We value your safety and satisfaction, so we'll work to make sure all installations improve the quality of your life and look nice while doing it.
Contact Diamond Elevator for Increased Mobility
Diamond Elevator Inc. is located at 4439 Rowland Ave. in El Monte, CA. For a free consultation or to schedule a service, call them at (323) 317-9900.

DIAMOND ELEVATOR (LA)
4439 ROWLAND AVE.,
EL MONTE, CA 91731
Inclinator Representative:
Dante Accurti
dante.accurti@inclinator.com
800-343-9007 EXT 227
Contact DIAMOND ELEVATOR (LA)