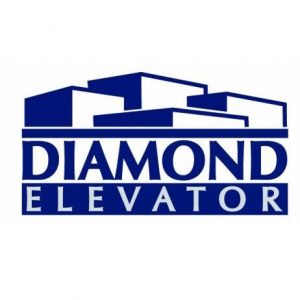 About DIAMOND ELEVATOR INC.
Diamond Elevator Co.
Diamond Elevator is a full-service elevator company based in San Francisco that serves the entire Bay Area. You can trust them to provide a complete selection of high-quality products from leading manufacturers. As an authorized Inclinator Company of America® dealer, Diamond Elevator offers some of the safest and most reliable home elevators and dumbwaiters on the market. You'll also get fast, dependable installation, maintenance and repair service, including 24-hour emergency service.
About Diamond Elevator
Diamond Elevator Inc. team members have combined industry experience of more than 35 years. The company offers products from residential elevators to dumbwaiters to service repairs, and they're proud to serve the Northern California residential elevator and commercial accessibility market.
Available Products and Services
Diamond Elevator's product selection features residential elevators from Inclinator Company of America. You'll also find that Inclinator dumbwaiters are ideal to help transport heavy or bulky items with ease. Diamond Elevator also provides expert installation, maintenance and repair service for each of these products.
Safe, Reliable Elevator Solutions
Inclinator products at Diamond Elevator feature well-designed mobility solutions that offer advanced safety features to provide that extra level of comfort and peace of mind to your home and loved ones. Each Inclinator elevator offers a reliable solution you can trust in your home for years to come.
Contact Diamond Elevator to Learn More
Diamond Elevator can be reached by phone at (866) 373-5438. You can also contact them online for more information.

DIAMOND ELEVATOR INC.
38 BETA CT #C3,
SAN RAMON, CA 94583
Inclinator Representative:
Dante Accurti
dante.accurti@inclinator.com
800-343-9007 EXT 227
Contact DIAMOND ELEVATOR INC.