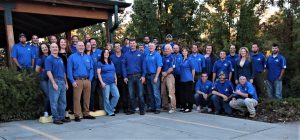 About ACCESSIBLE SYSTEMS
Accessible Systems
Accessible Systems is your headquarters for home mobility equipment in the region of Denver, Colorado. Accessible Systems features safe, reliable residential elevators from Inclinator Company of America®, the nation's most trusted elevator company. You can count on Accessible Systems for all your repair and service needs too.
About Accessible Systems
Accessible Systems, as a preferred Inclinator dealer, helps customers adapt their homes. Our products include residential elevators and lift systems that will assist you and/or your caregiver in every room of your house, including garages and stairs.
Product and Service Offerings
The Accessible Systems product selection includes Inclinator home elevators that fit into any space and provide maximum flexibility, ease and mobility. Inclinator manufactures each elevator one at a time to deliver a customized mobility solution. You'll also find Inclinator dumbwaiter equipment to help transport heavy or bulky household items with ease. Accessible Systems can provide expert installation, repair and maintenance service for any Inclinator product they sell.
Reliable, Safe Home Mobility Solution
When you purchase an Inclinator elevator or dumbwaiter from Accessible Systems, you'll get a product that features exceptional craftsmanship and a host of safety features. You can use Inclinator solutions in your home with complete confidence.
Contact Accessible Systems to Learn More
Accessible Systems is located at 3025 West Jefferson Ave. Englewood, CO, 80110. Give them a call at (888) 276-4436 or contact them online for more information.

ACCESSIBLE SYSTEMS
3025 WEST JEFFERSON AVE.,
ENGLEWOOD, CO 80110
Sales Representative:
JOHN BIXENMAN
frontline@accessiblemed.com
303-693-7787
Contact ACCESSIBLE SYSTEMS